Welcome to the smarter solution in security and automation.
Thank you for visiting Limited Energy Services Inc. We are a Puget Sound based company that is committed to providing our customers with innovative, cost-effective solutions to their security and integration needs.
Our focus is on consistently driving value, service, and quality for our customers through effective design, project management, and workmanship. Our staff has over a decade of experience working on various types of projects ranging from small business security to large commercial and industrial access control systems. With a consistent approach and effective communication we are the company that you can trust with your next project.
Since our company was founded in 2006, we have realized steady year over year growth. We believe our success is a direct result of our commitment to meet our customers' expectations, and consistently deliver a high level of service. We offer a full range of commercial and industrial security and automation services and we would enjoy the opportunity to talk with you about your needs.
Contact us today to find out more about our products and services.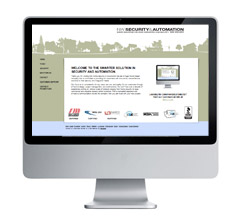 Looking for residential products?
Visit our residential site at nwsecurityandautomation.com